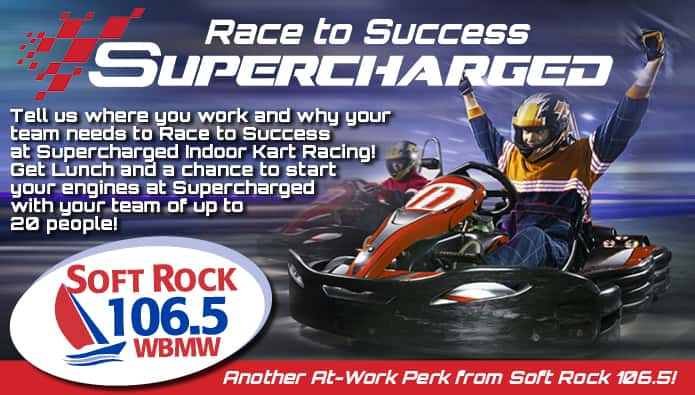 Soft Rock 106.5 and SUPERCHARED INDOOR KART RACING is giving you and your co-workers a chance to Race to Success with a Team Building fun day out!
Get Lunch and a chance to start your engines at Supercharged with your team of up to 20 people! 
Tell us where your work and why your team needs to Race to Success at Supercharged Indoor Kart Racing, It's another At Work Perk From Soft Rock 106.5!