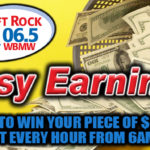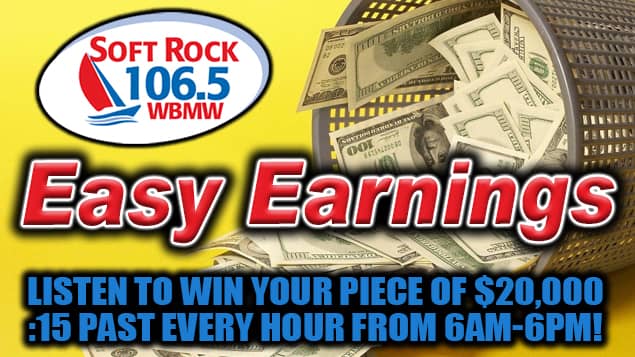 LISTEN ON AIR AND ONLINE TO WIN CASH WITH SOFT ROCK 106.5 WBMW'S. "EASY EARNINGS"! IT'S SIMPLE TO WIN! 
THE "EASY EARNINGS" KEYWORD COULD HAND YOU A SHARE OF TWENTY THOUSAND DOLLARS.
WHEN YOU HEAR IT WEEKDAYS FROM 6AM TO 6P AROUND QUARTER PAST EACH HOUR, TEXT IT BACK TO 888-111!
IT'S THAT SIMPLE! FROM SOFT ROCK 106.5 WBMW.