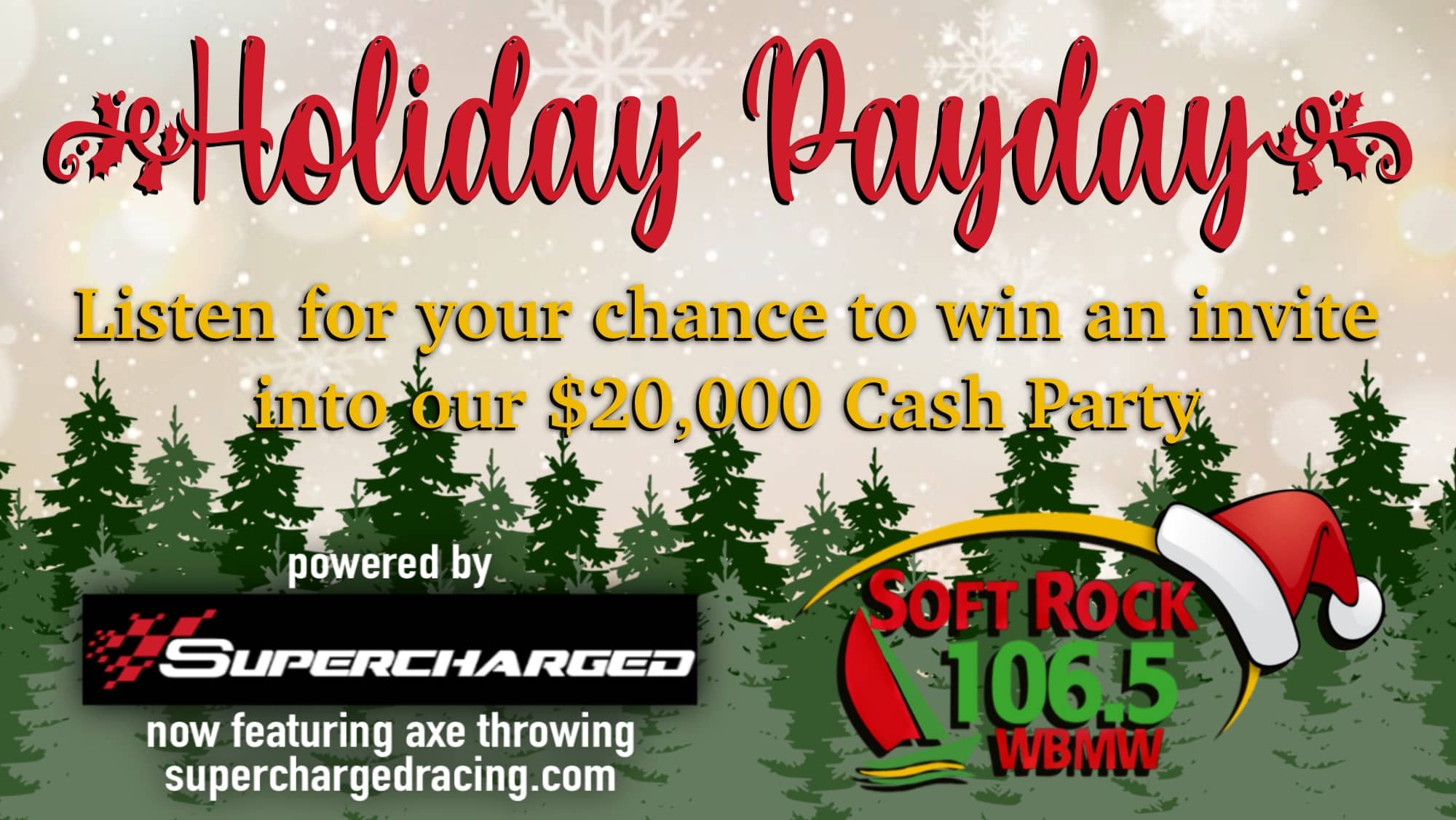 SOFT ROCK 106.5 HOLIDAY PAYDAY IS ON!!! Listen for a chance to win an invite into our $20,000 Cash Party. Listen for the keyword to text to 800-111 – :15 past every hour from 6-6 on Soft Rock 106.5! Powered by Supercharged Indoor Karting – now featuring Axe Throwing.
Superchargedracing.com
SuperCharged Indoor Karting & Axe Throwing.