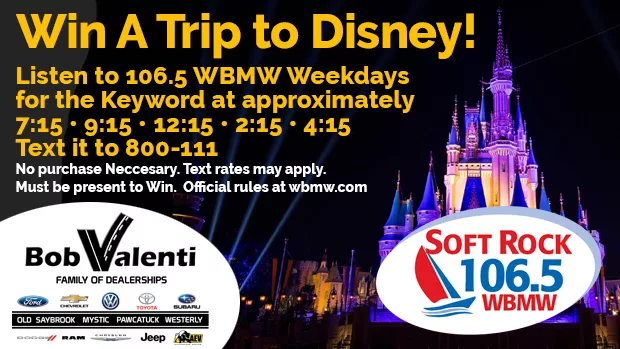 WIN A TRIP TO DISNEYWORLD IN SUNNY FLORIDA!
STARTS ON MONDAY 9/11
Win a trip to Disney World – 4 Days for a family of 4, Airfare, Hotel, and day passes to Disney World! 

Listen for the keyword to text at 7:15, 9:15, 12:15, 2:15 and 4:15

Powered by the Valenti Family of Dealerships, Celebrating 50 years of Family Values.

The winning starts on Monday September 11th!